Stark's Japanese Bouquet Carpet Installation
We were excited at Schroeder to see this beautiful Stark carpet, Japanese Bouquet in grey and white, installed wall-to-wall in a client's home. Don't be afraid to use bold and fun prints for a wall-to-wall installation. Many people would think that a print this bold could only be an area rug. No way! Scroll down to see what the final installation looks like. Enjoy!
Stark's Japanese Bouquet up close: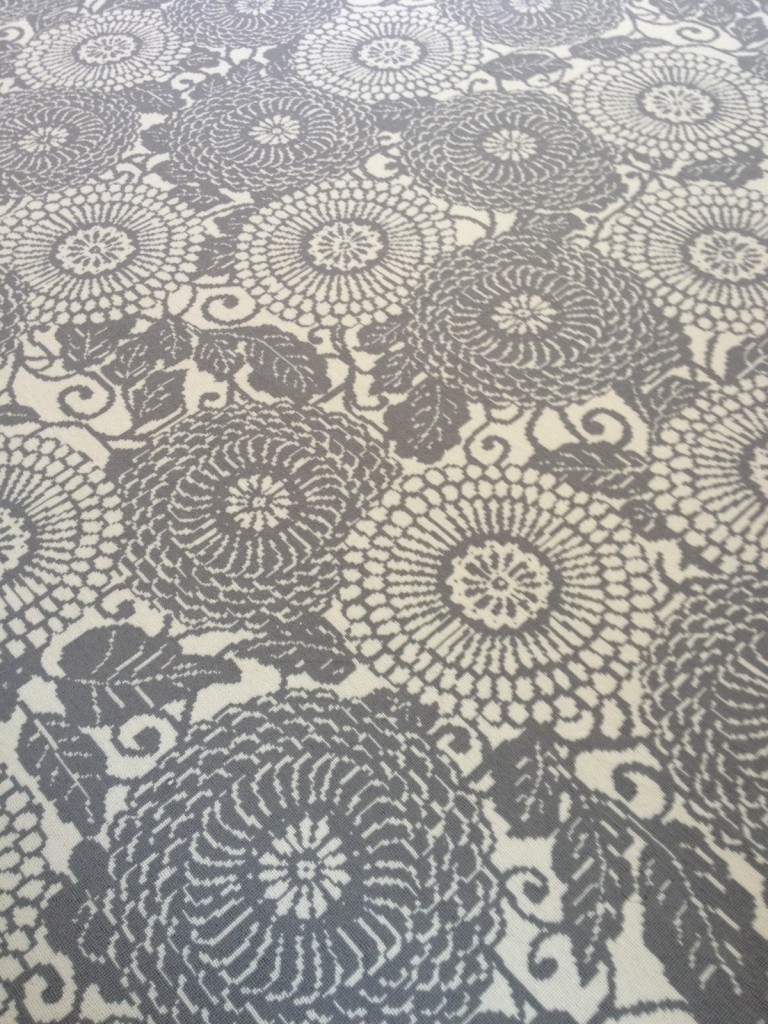 A couple of our expert carpet installers making sure everything is taken care of!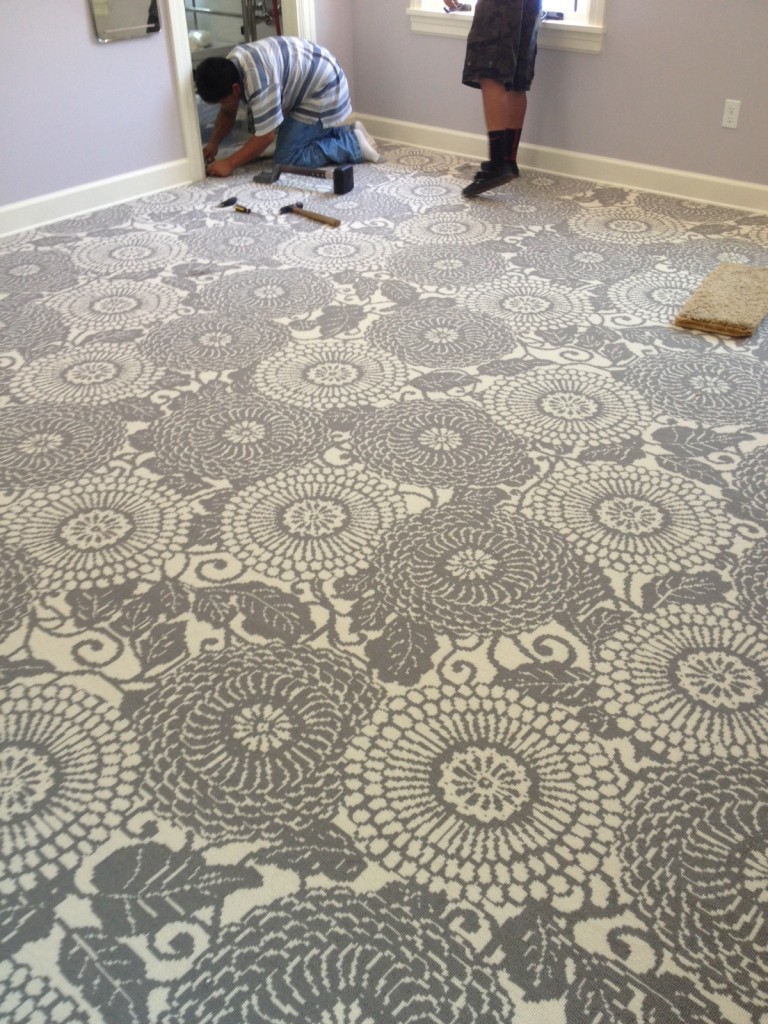 Look how amazing this carpet looks in a room!