Kitchen Remodeling on a Budget
For most, the kitchen is considered the center of activity for any household. It's where family and friends gather to cook, eat, drink and socialize. And because of that, it's a popular choice for remodeling, whether it's to brighten or update an existing space. At Schroeder we believe that a kitchen remodel can be done on a reasonable budget. With the proper planning, guidance and material choices, a fresh look in your kitchen is within reach. Schroeder partnered with CG&S Design-Build to remodel the kitchen below, on a reasonable budget, that created a fresh and bright look.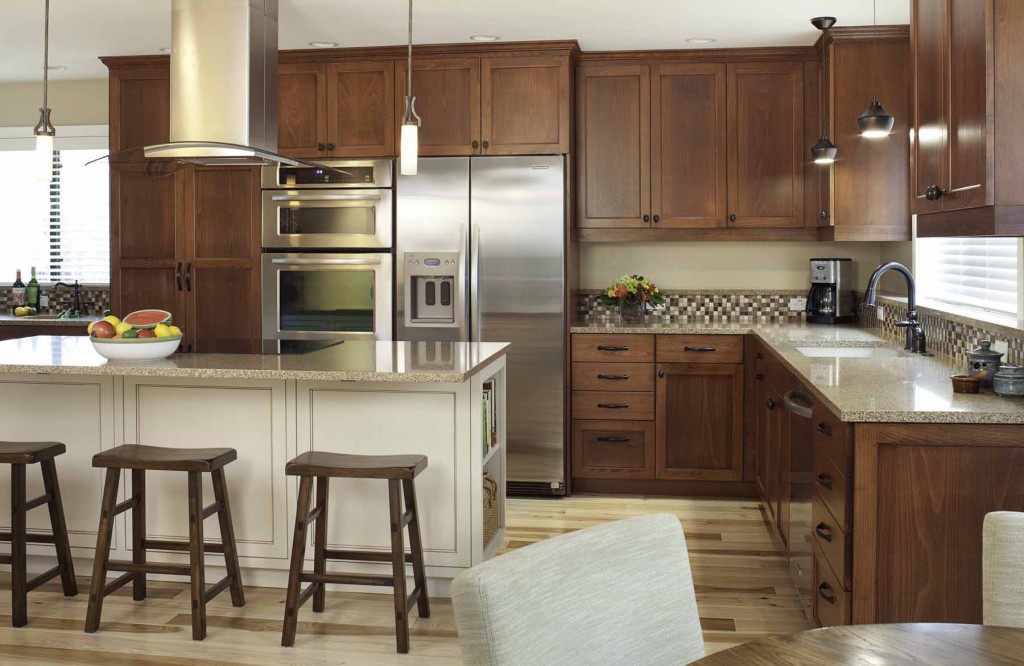 Staying within a reasonable budget, this remodeled kitchen features natural hickory hardwood floors and a backsplash made of stone and copper.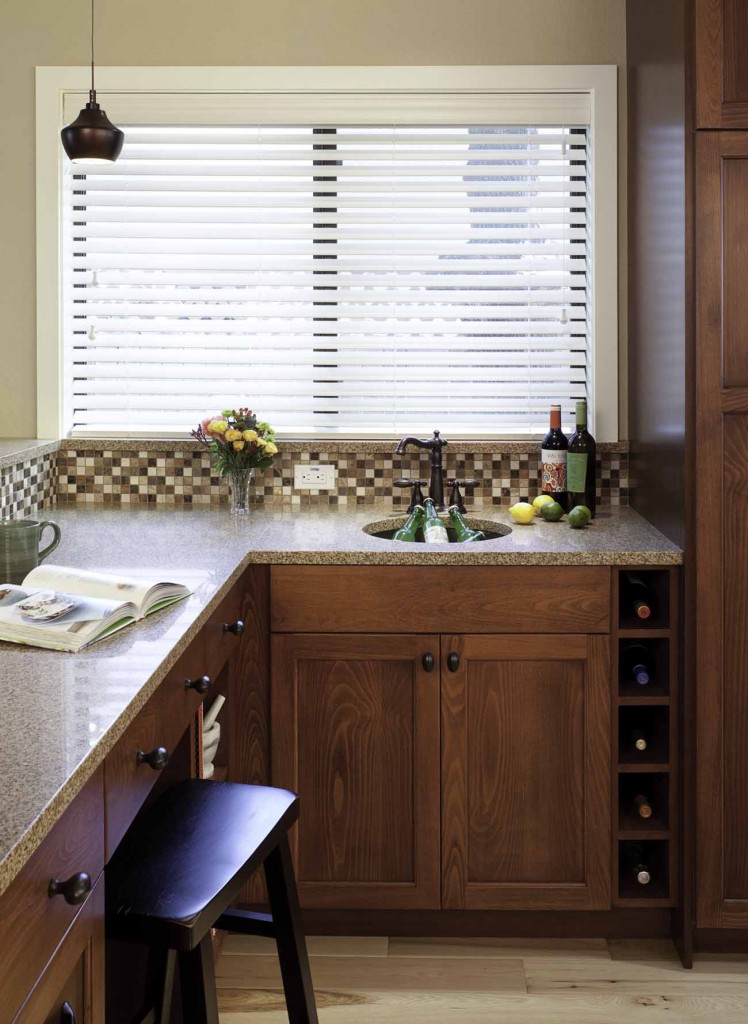 A closer look at the backsplash made of stone and copper. The materials chosen were reasonably priced and allowed the client to remodel their kitchen on a budget. All materials are available at Schroeder.