Chic Entertainment Room: popcorn and movies in style
Entertainment rooms are a great place to come together with family or friends to enjoy a good movie or enjoy tasty snacks and refreshments. In a recent project, Butter Lutz Interiors with Schroeder Carpet, created an ultra-stylish and chic media room with dark, rich grays. Using Milliken's Delicate Frame, Butter Lutz created a cozy but stylish room.  The carpet, purchased through Schroeder, is a low pile Stainmaster nylon. This carpet is great for high traffic areas and is easily cleanable.
Milliken has some wonderful and fun designs. The company layers patterns upon patterns to create imaginative designs. The muted colors create perfect palettes for your home or office. Explore Milliken's designs here.
Delicate Frame: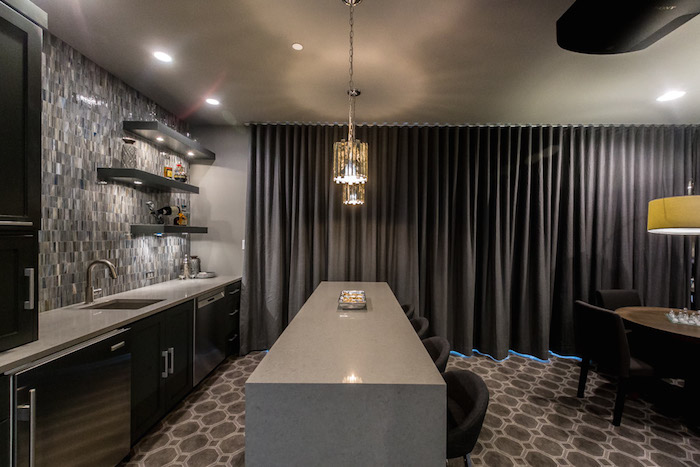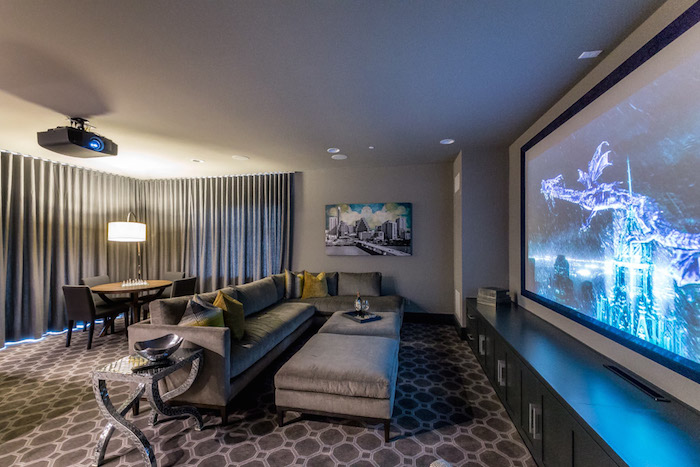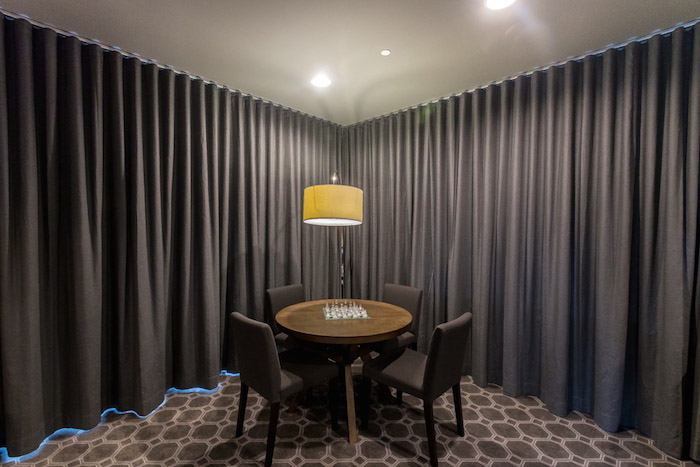 Schroeder is located near downtown Austin. Please call to make an appointment at 512-462-1551. We look forward to working with you!
The above project was designed by Butter Lutz Interiors.
Photos by Patrick Wong.