Category Archives:
staircase
Many people who have hardwood floors with staircases at some point ask, do I need a stair runner?
For some, a stair runner is a solution to a practical problem. Many customers call to say they have a child that is starting to walk and they are worried they may fall on (or even down) the stairs. Others are concerned about slipping on the wood while going down the stairs or the noise caused by shoes when going up and down stairs.  For all of these concerns, a stair runner is a great solution. Yes, a stair runner is a great way to muffle the sounds and soften wood stairs.
For others, a stair runner is a solution to an aesthetic problem. Some people, just don't like bare stairs. A stair runners only purpose can be that it warms up the space. Plain wood stairs can be cold and stark. A stair runner can be like eye candy in a living room, a focal point in a hallway and an attention-getter in the foyer.
Stair runners can be practical, fun, whimsical, sophisticated, brazen and beautiful. Schroeder makes custom stair runners. You want wool or nylon? Pink or blue? Flowers or stripes? We have it all AND anything is possible. Take a look at some of the past stair runners we have done for our wonderful clients. Each of these were custom made for the client and installed by our professional team. Enjoy!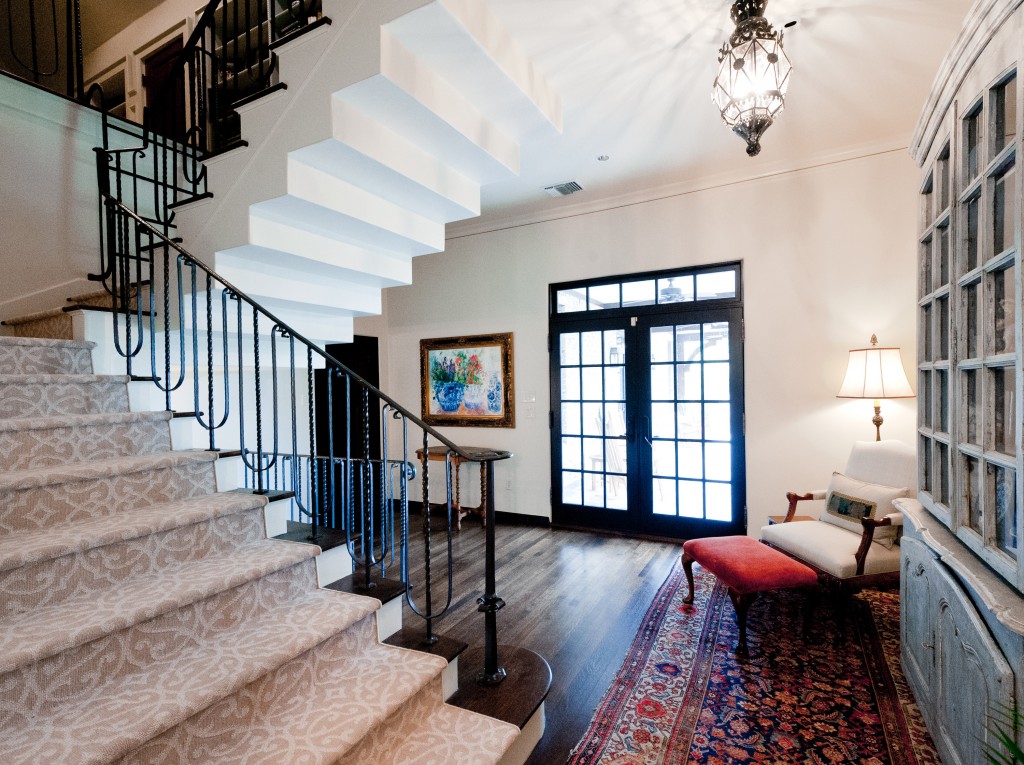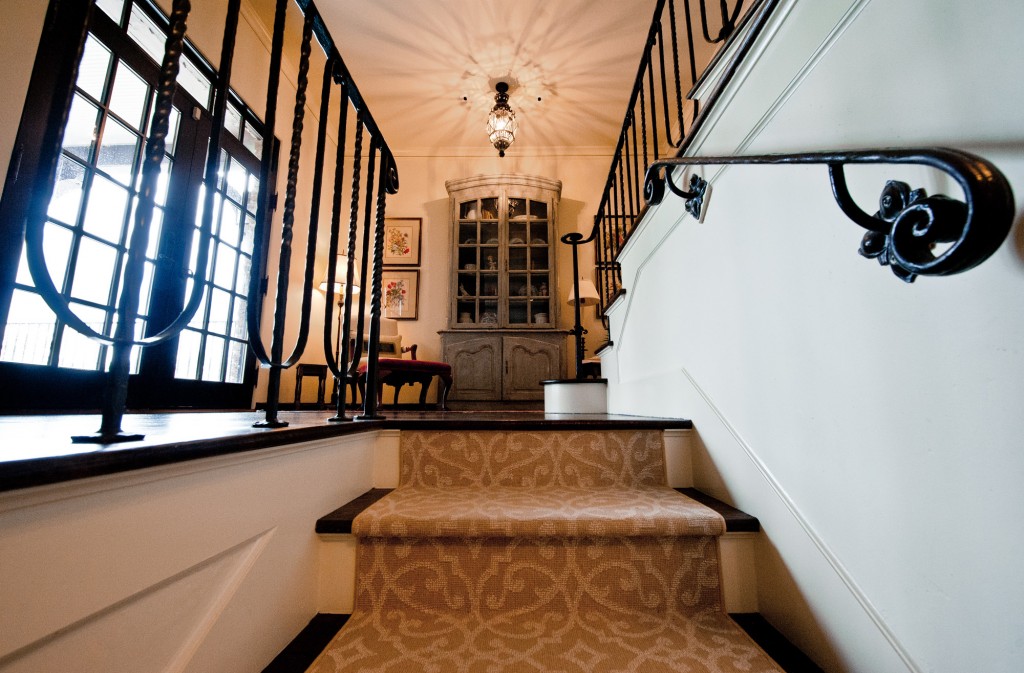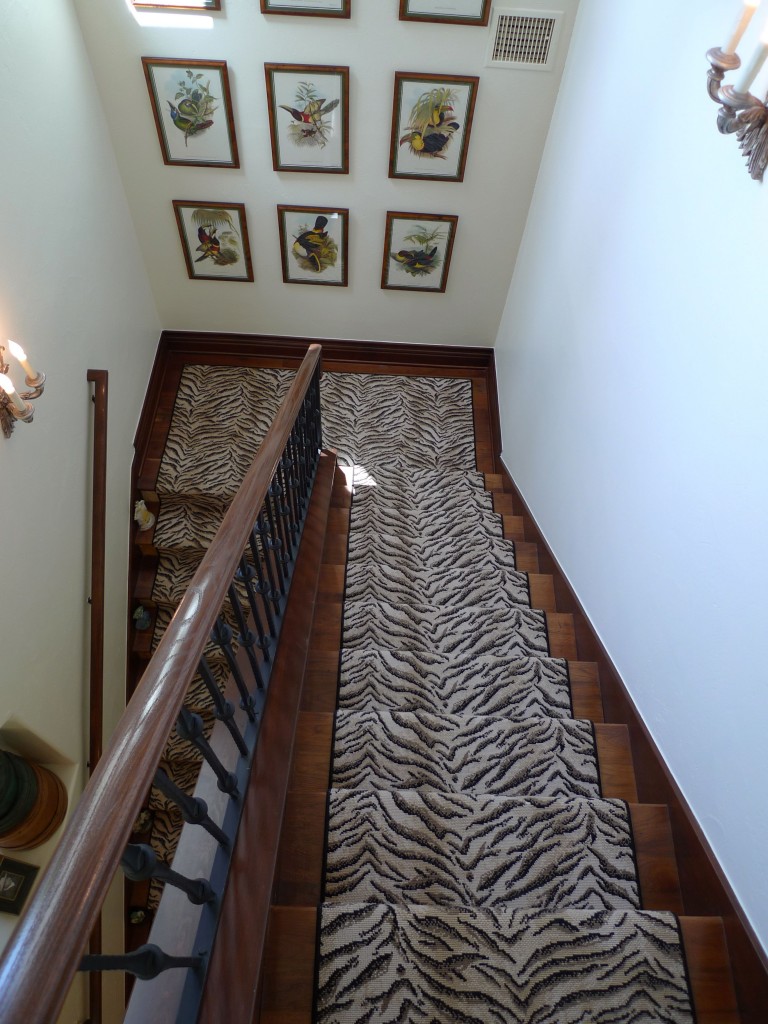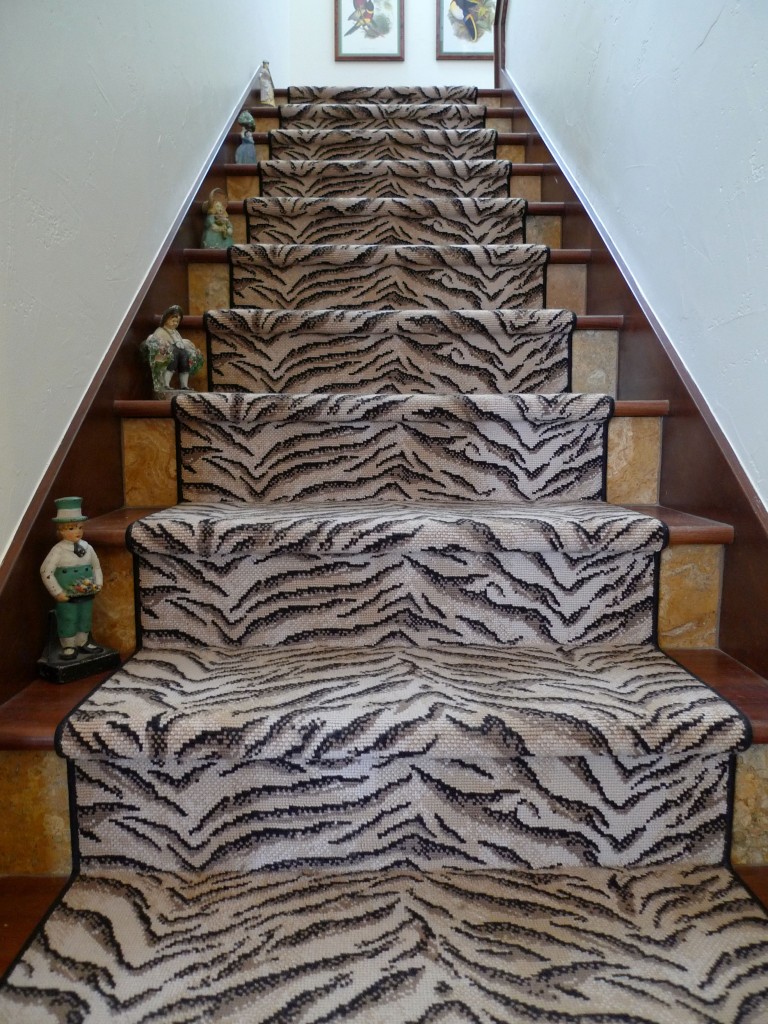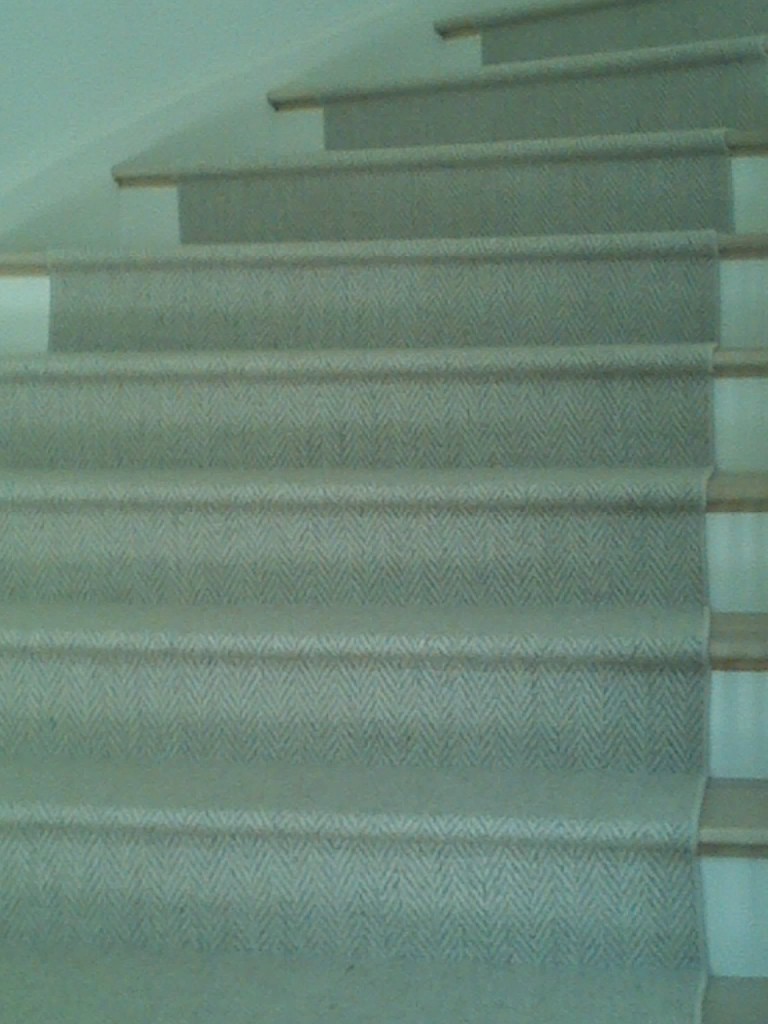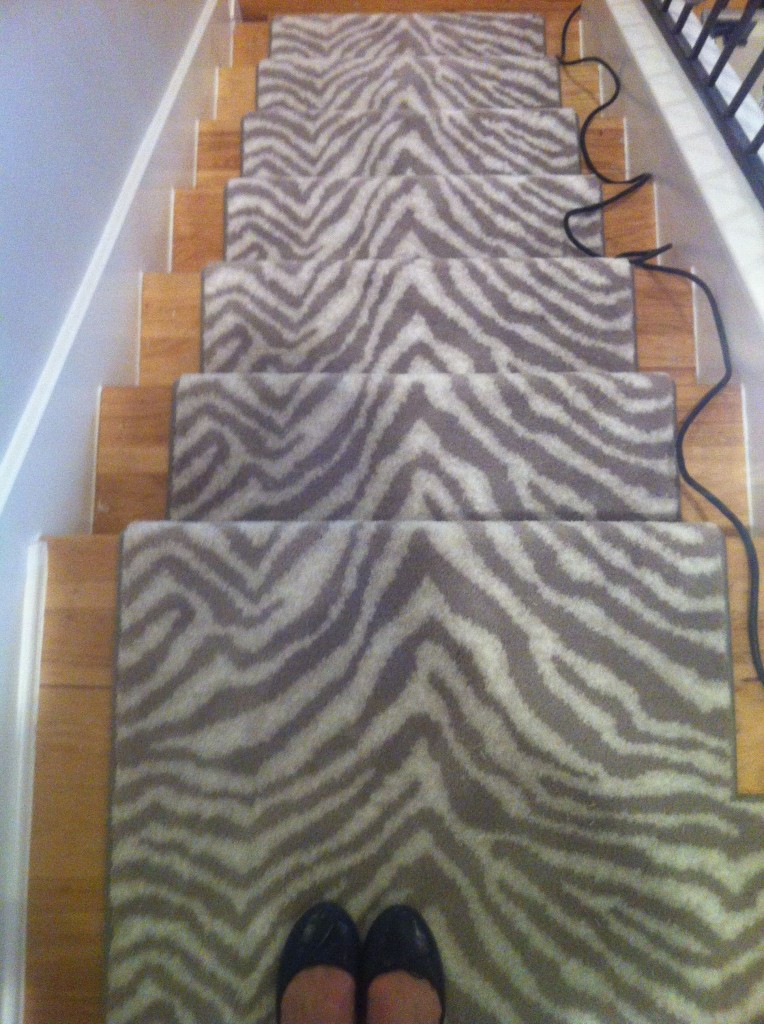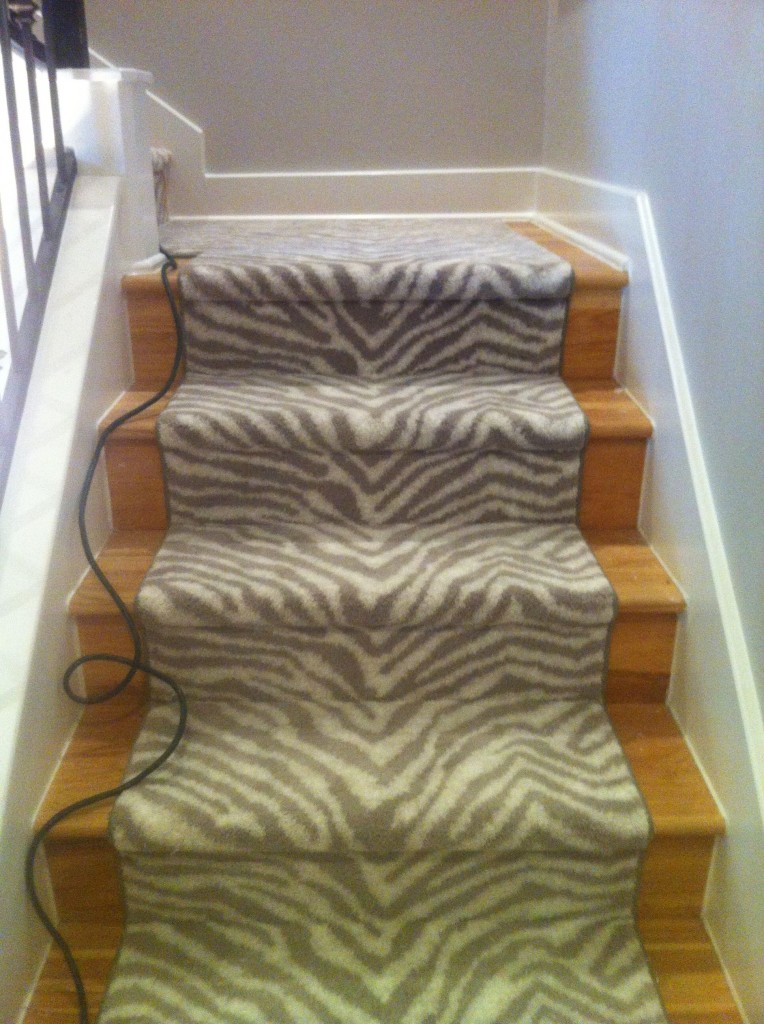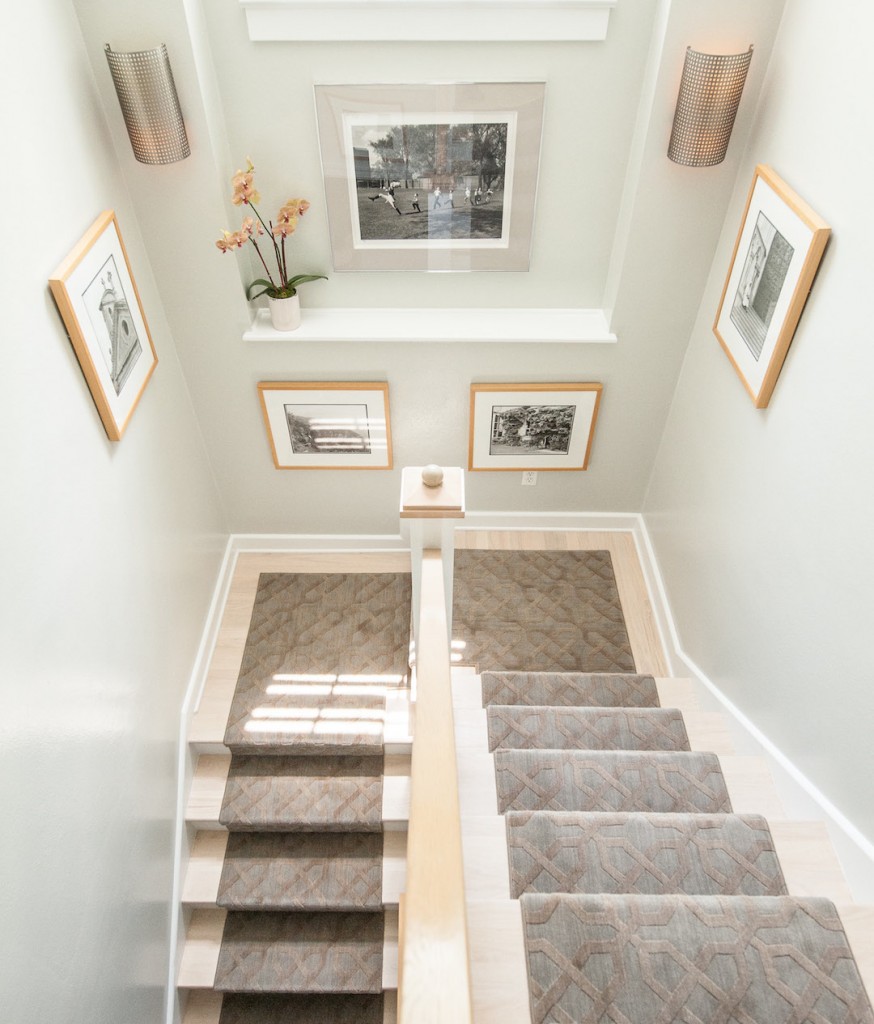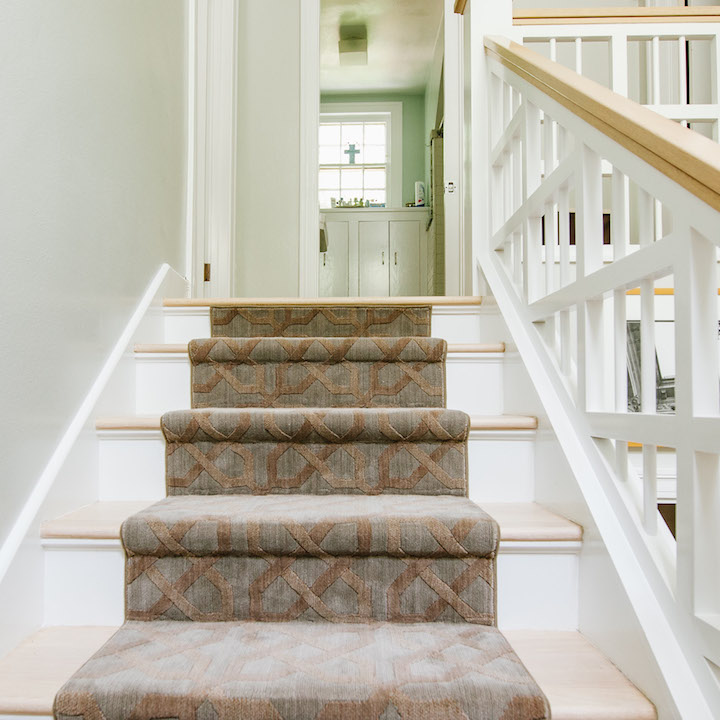 Most of the photos above were taken by Trent Lee Photography, some with an iPhone. Schroeder is located near downtown Austin just south of Barton Springs. Call us to make an appointment. Let us help you create a fabulous looking set of stairs!!