Monthly Archives:
August 2014
This house, filled with three young children, is a perfect example of how a family home can still be glamorous. You can see the the touches of glam in every room – rich stones on the fireplace, classic navy blue ceramic tile with brass finishes and gorgeous tile choices in the master bathroom.
The interior of the house was designed by Annie Downing Interiors & Decoration.
This living room fireplace features a stunning herringbone pattern in stone. The material is from Walker Zanger's Helsinki Collection in Silver Dusk.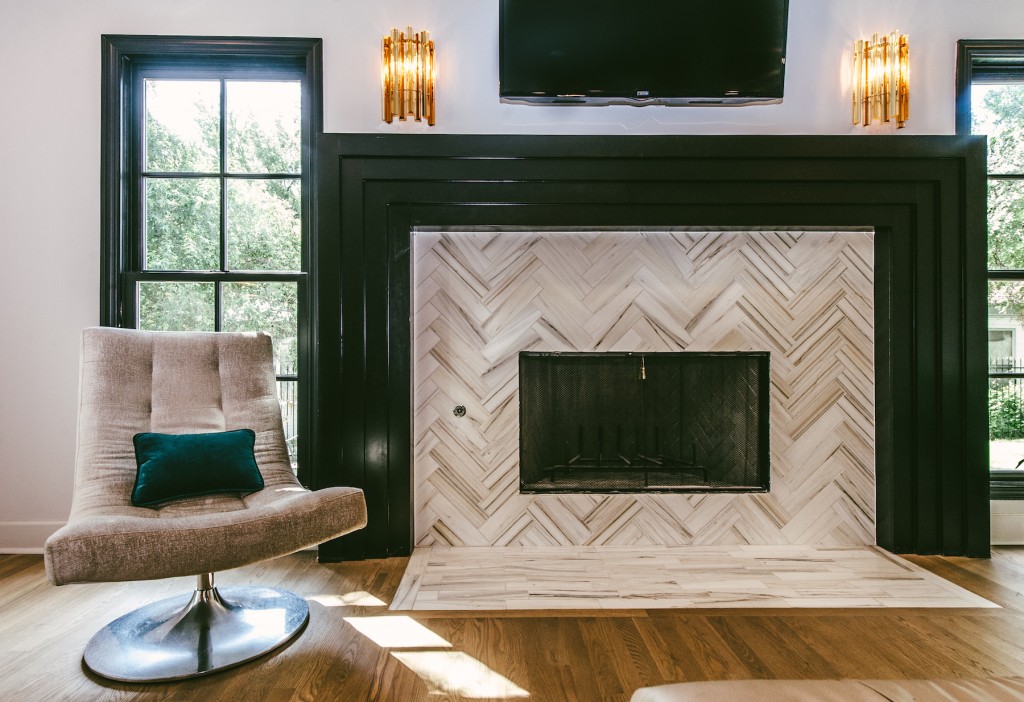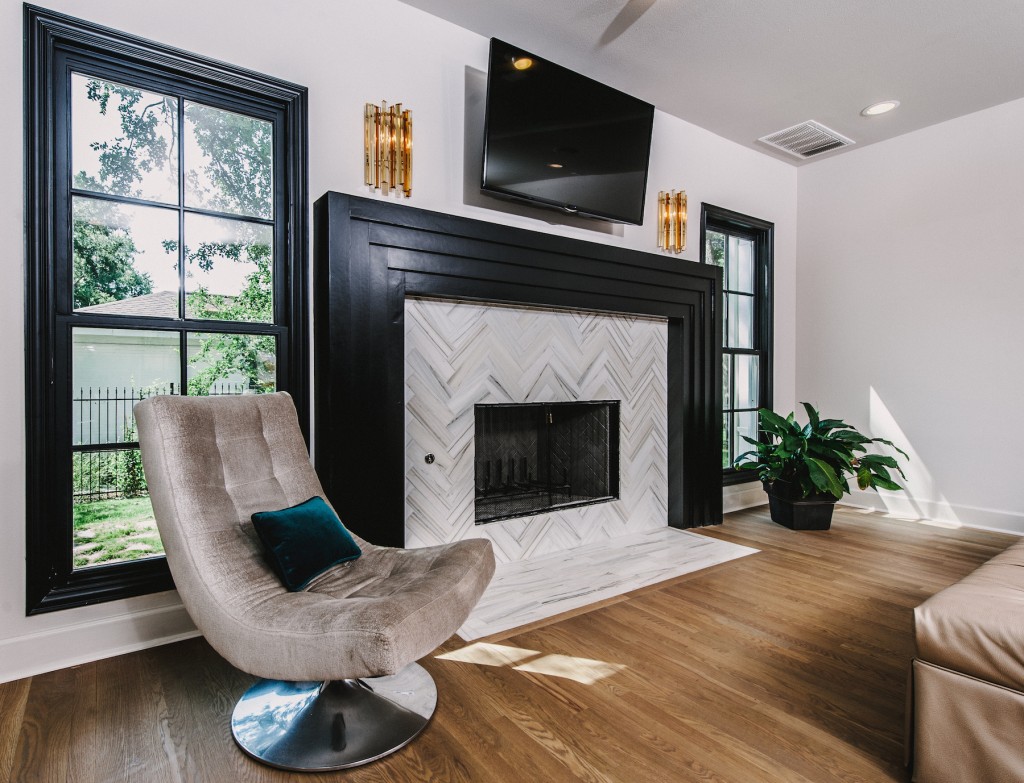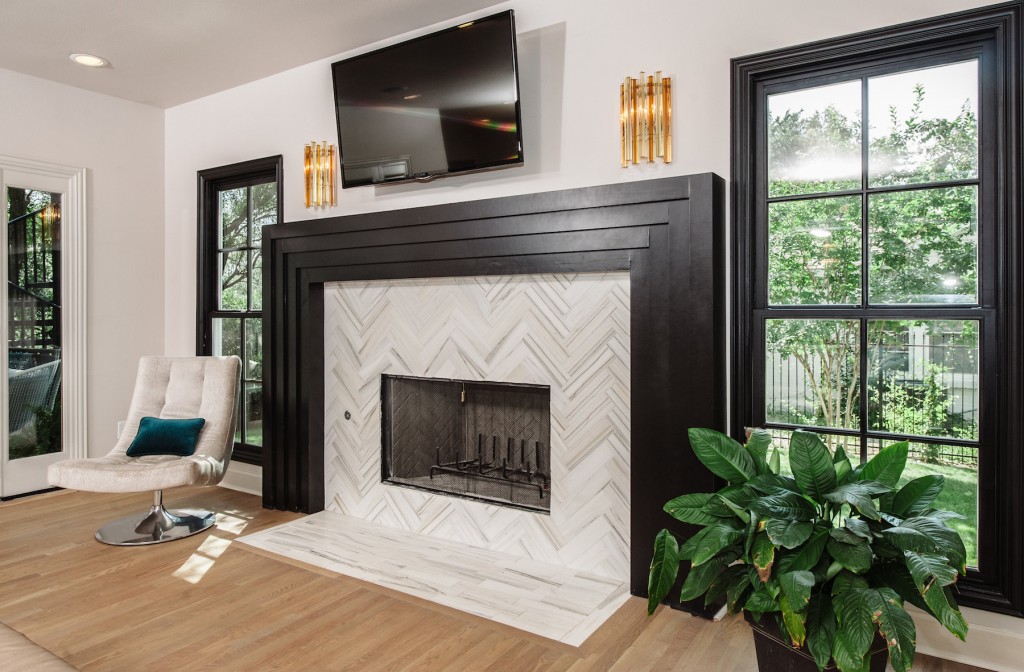 This little girl's room features Hibou Home's Gymkhana wallpaper. This equestrian themed wallcovering with silhouettes of jumping horses and riders, is perfect for a girl that loves horses! The stunning print will give any room a hint of individuality.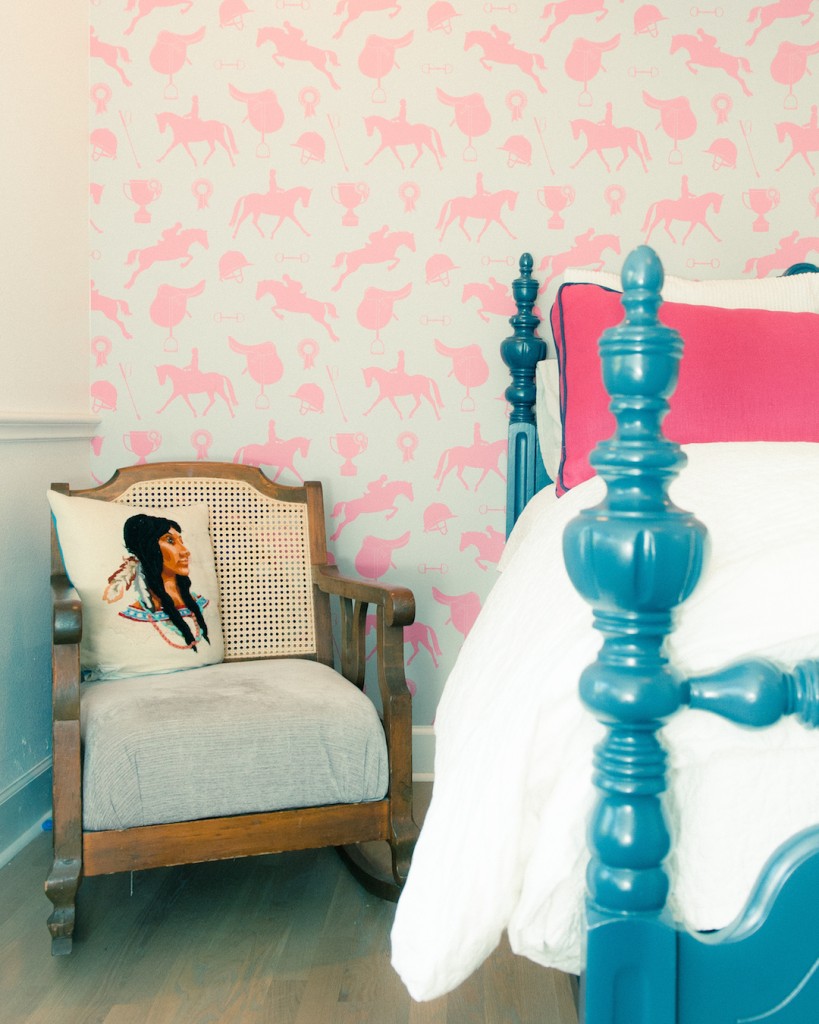 The boy's room features Cole & Son's Hick's Grand in blue. This bold, large scale design works well for many different rooms besides a boy's room. The design would also work well in a library, a bedroom, a hallway and really anywhere!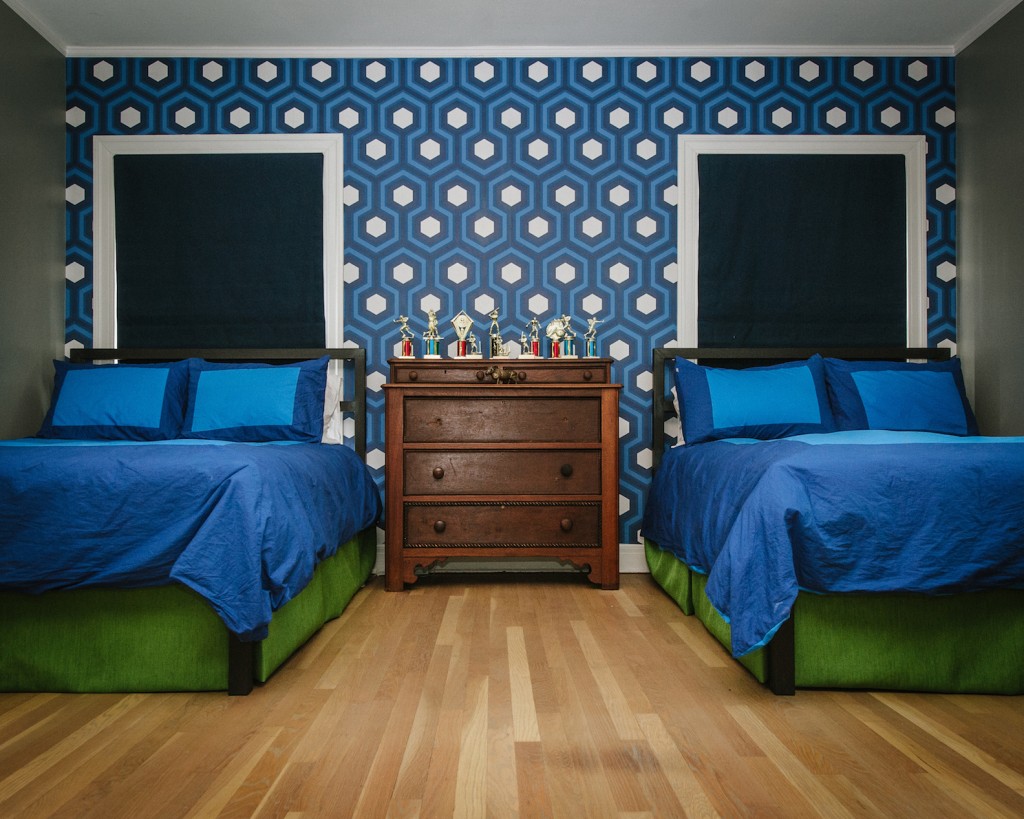 The master bathroom is simply gorgeous. The natural stone in a herringbone pattern on the floor to the soft gray ceramic tile on the wall, gives this bathroom a jewel-like feel. Isn't it fabulous?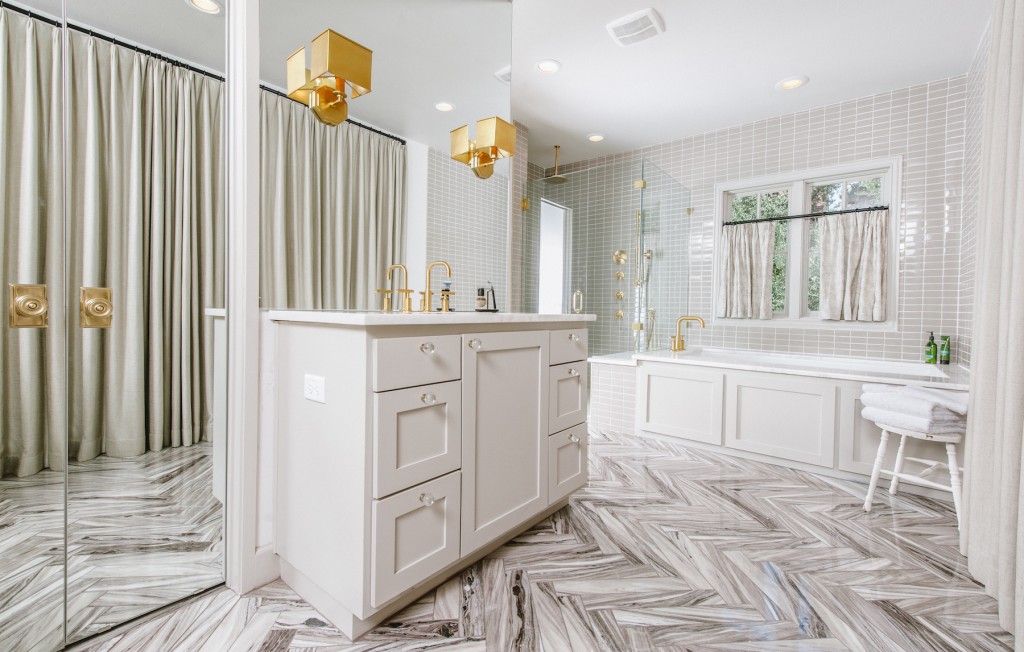 The boy's bathroom has a nautical twist to it. The blue ceramic tile is both on the floor and on the wall. The bath and shower features beveled white subway tile and the fixtures have a brass or gold finish.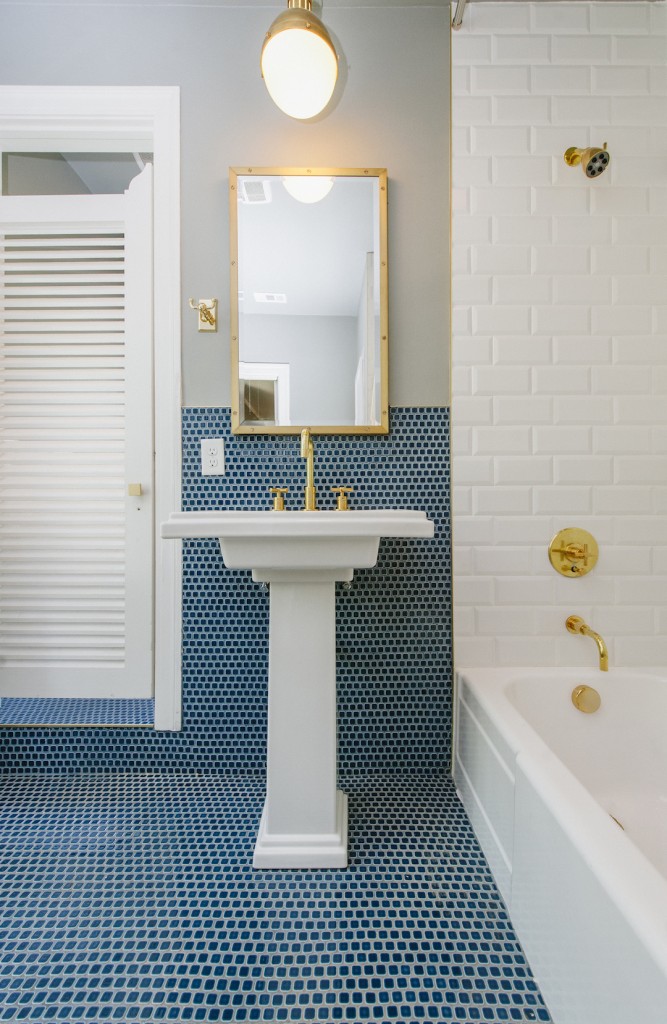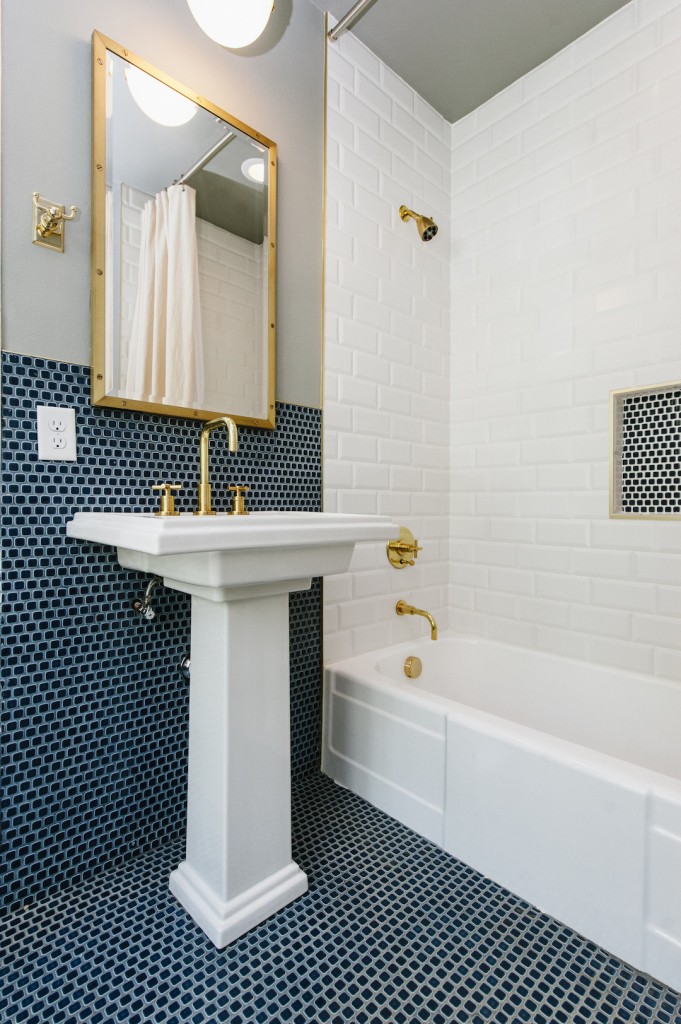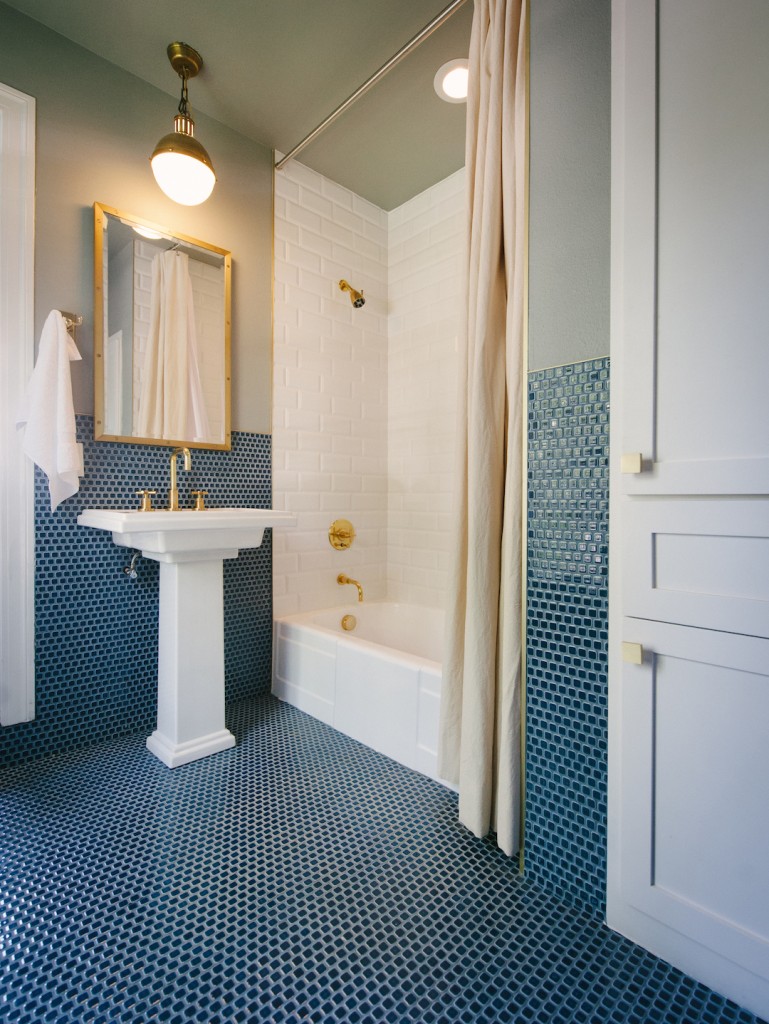 Did you know we are on Houzz? Check us out by clicking here!
Photos by our favorite photographer, Trent Lee Photography.
Many people who have hardwood floors with staircases at some point ask, do I need a stair runner?
For some, a stair runner is a solution to a practical problem. Many customers call to say they have a child that is starting to walk and they are worried they may fall on (or even down) the stairs. Others are concerned about slipping on the wood while going down the stairs or the noise caused by shoes when going up and down stairs.  For all of these concerns, a stair runner is a great solution. Yes, a stair runner is a great way to muffle the sounds and soften wood stairs.
For others, a stair runner is a solution to an aesthetic problem. Some people, just don't like bare stairs. A stair runners only purpose can be that it warms up the space. Plain wood stairs can be cold and stark. A stair runner can be like eye candy in a living room, a focal point in a hallway and an attention-getter in the foyer.
Stair runners can be practical, fun, whimsical, sophisticated, brazen and beautiful. Schroeder makes custom stair runners. You want wool or nylon? Pink or blue? Flowers or stripes? We have it all AND anything is possible. Take a look at some of the past stair runners we have done for our wonderful clients. Each of these were custom made for the client and installed by our professional team. Enjoy!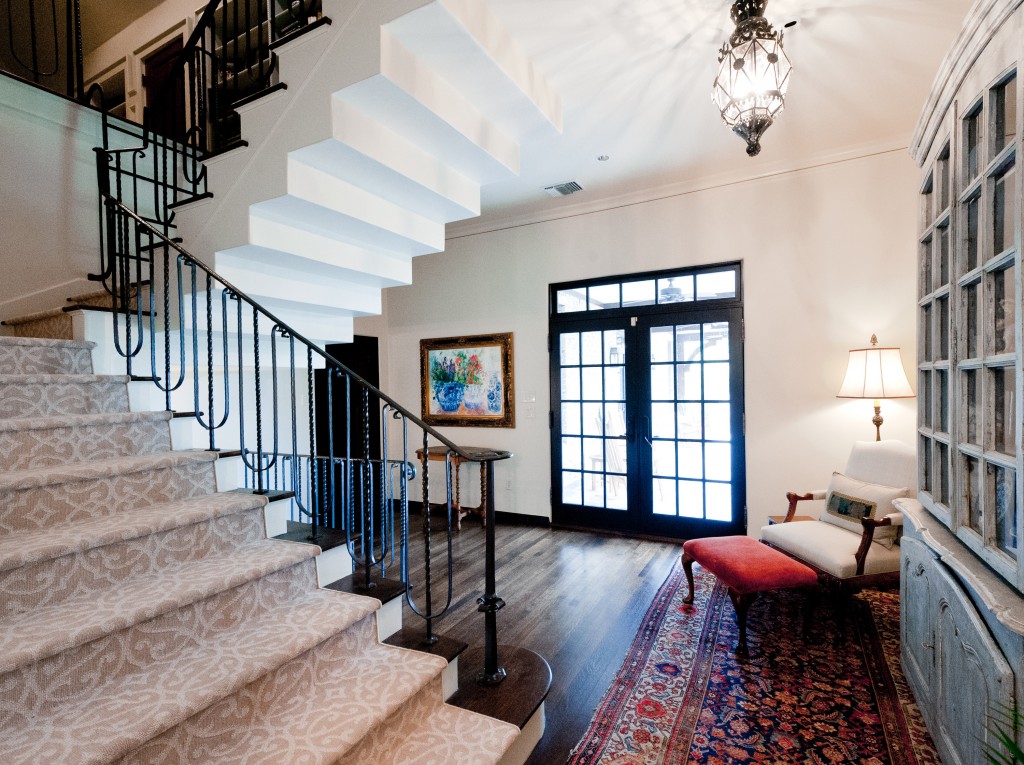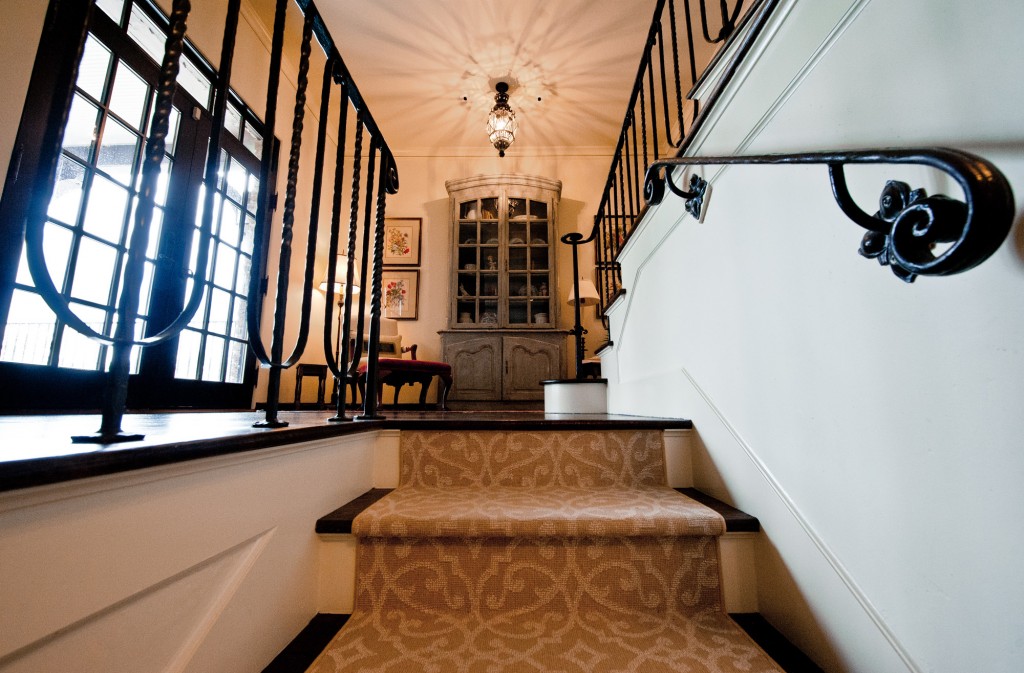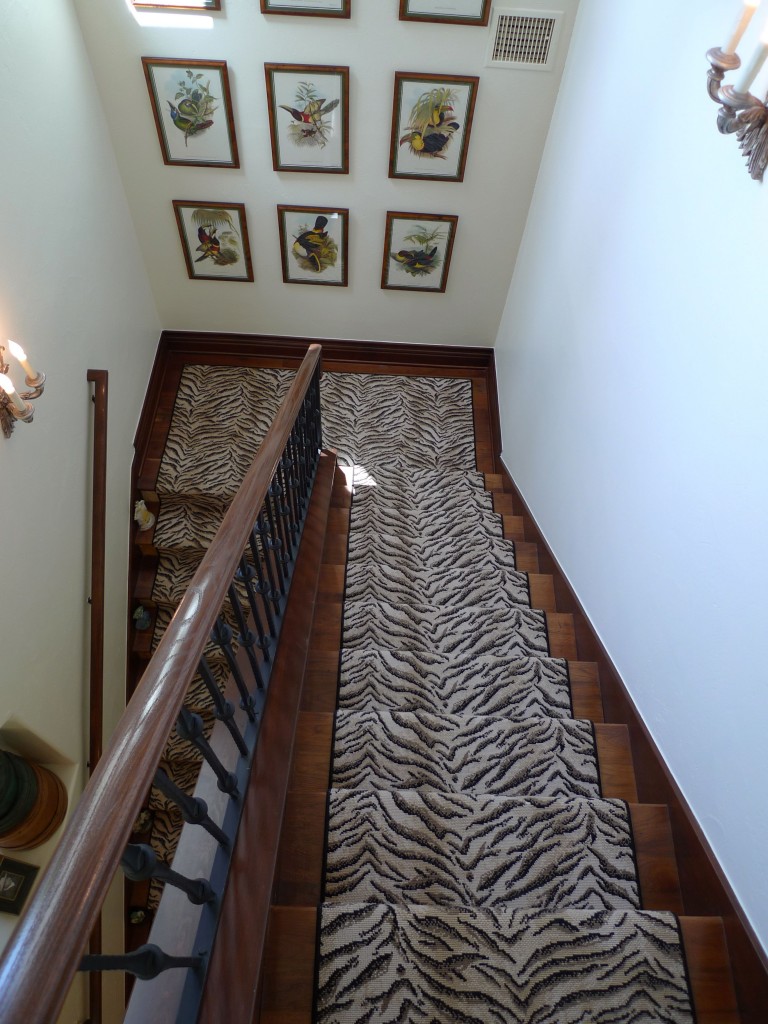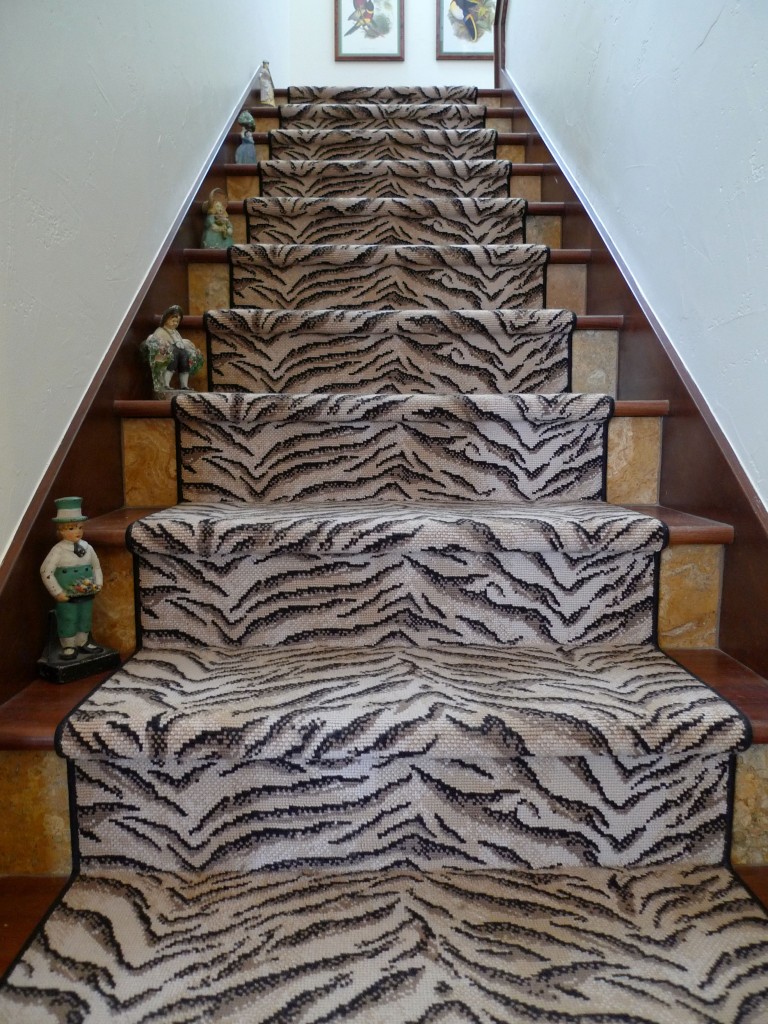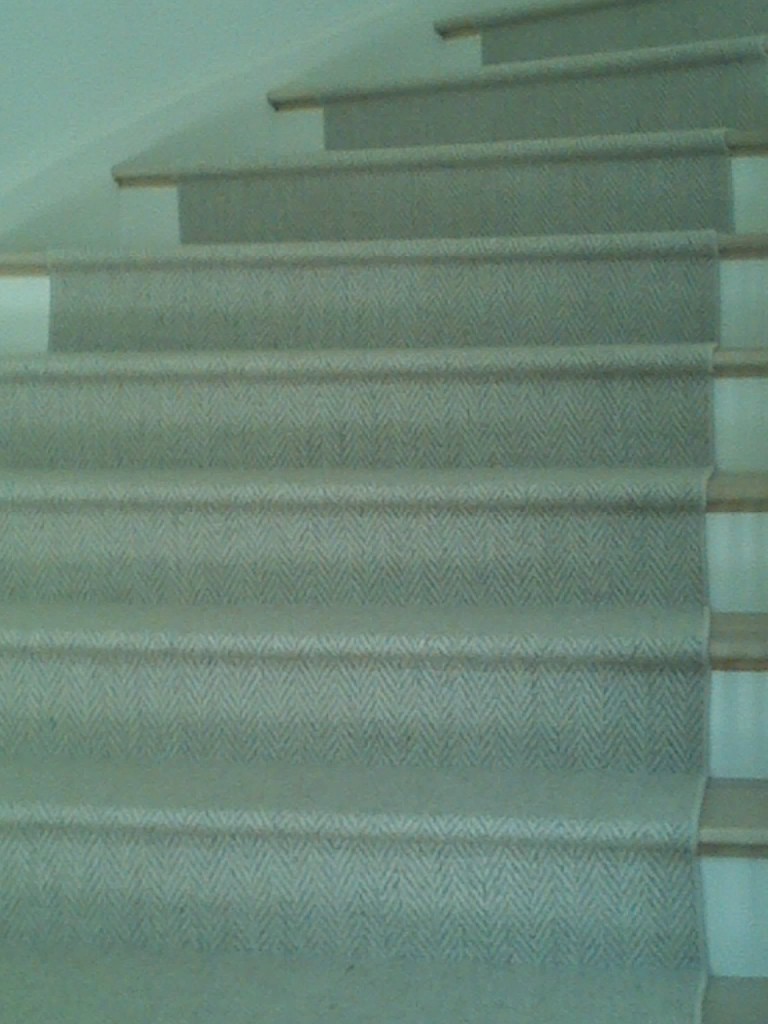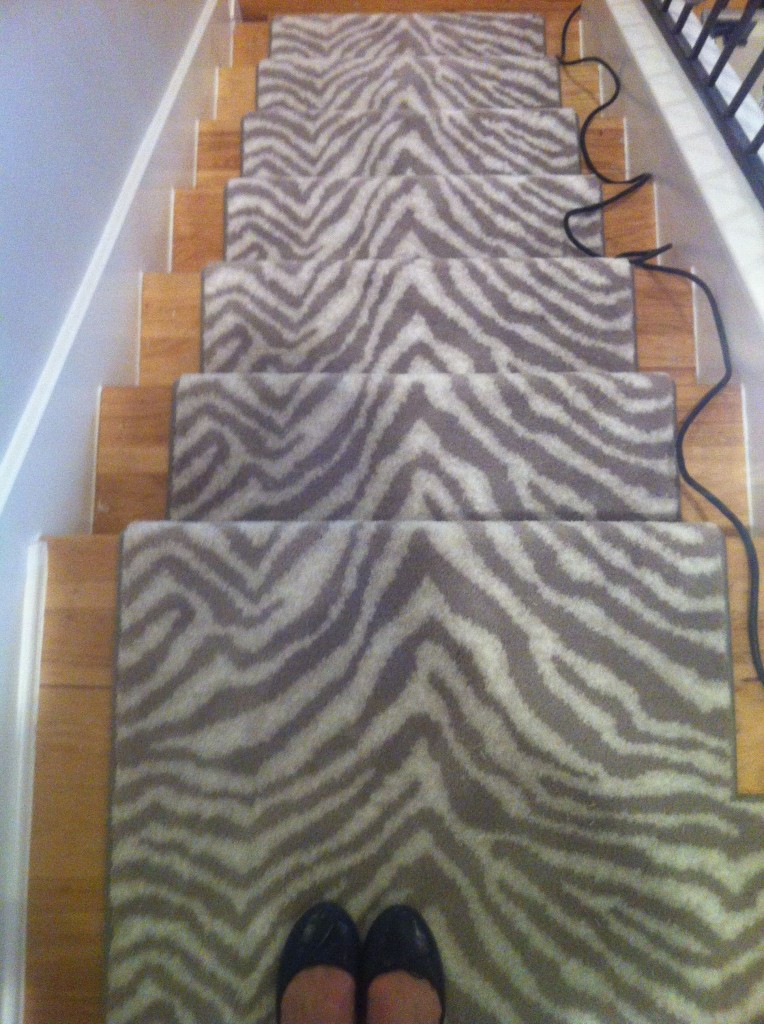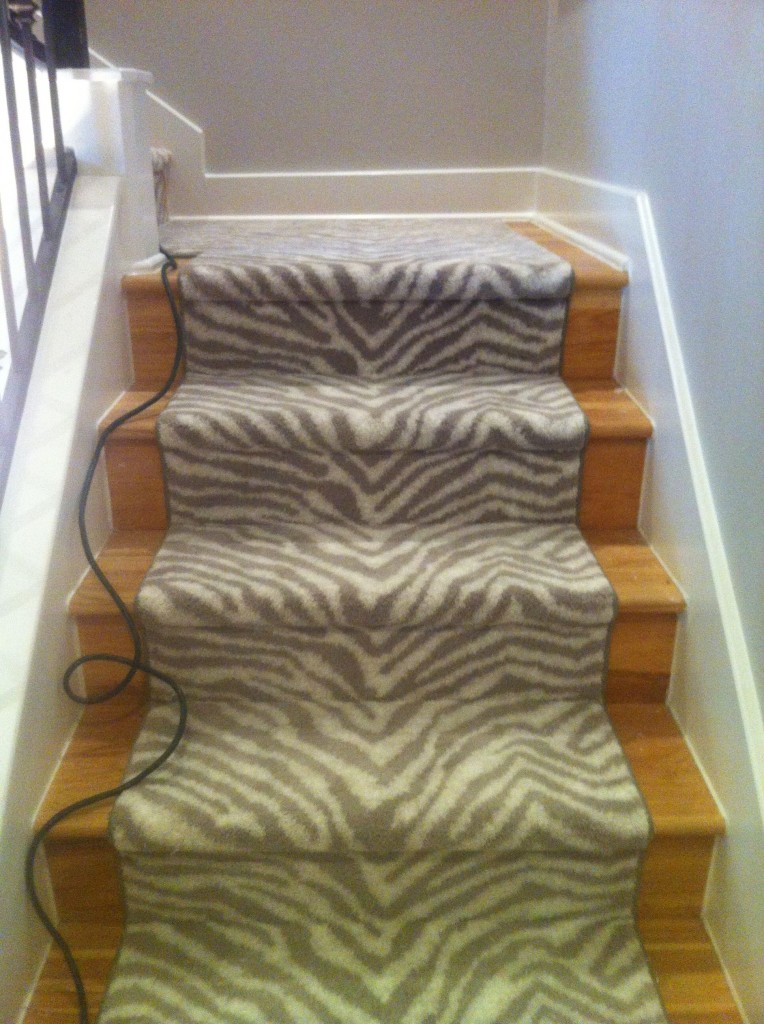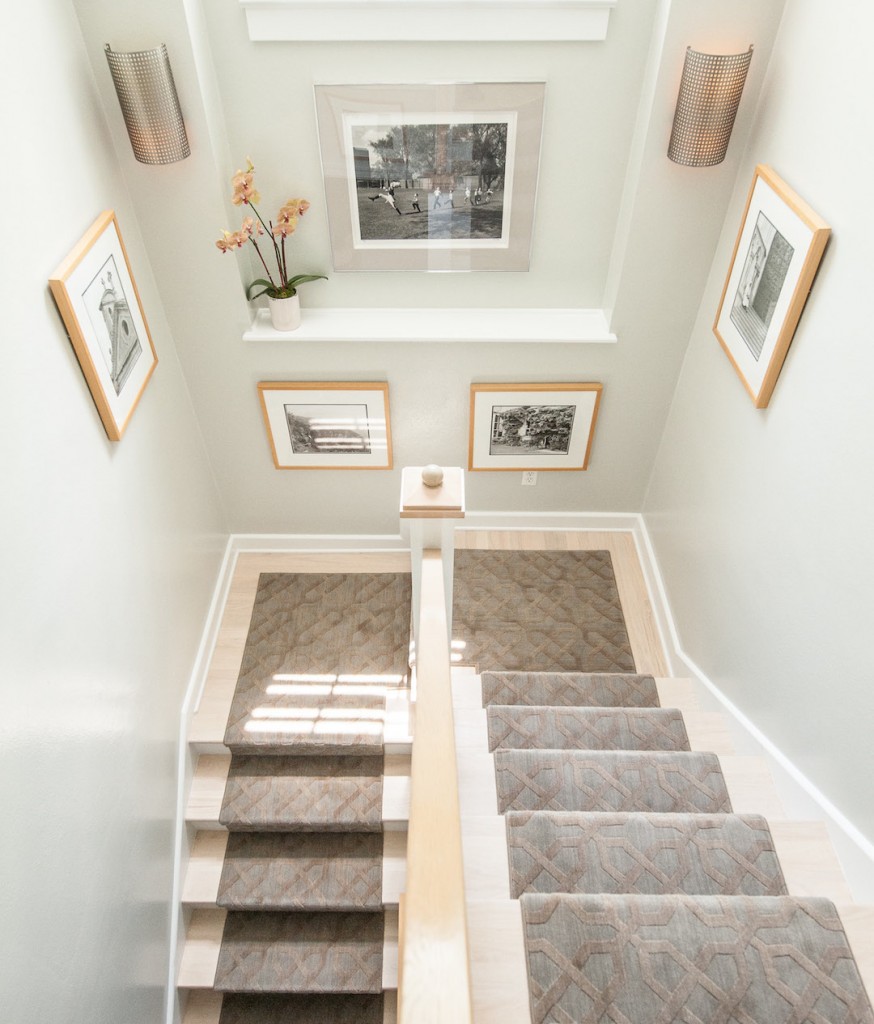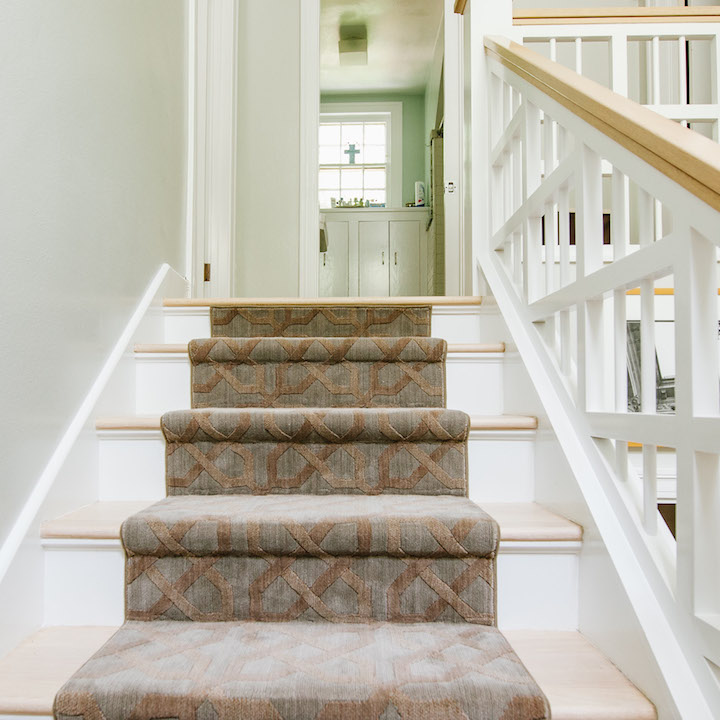 Most of the photos above were taken by Trent Lee Photography, some with an iPhone. Schroeder is located near downtown Austin just south of Barton Springs. Call us to make an appointment. Let us help you create a fabulous looking set of stairs!!