Monthly Archives:
June 2014
Below are photos from a recent photo shoot. This room features emma gardner design's Flowers on Water. This beautiful area rug is 70% silk and 30% wool. It is handmade in Nepal and certified by Goodweave. Goodweave "is recognized for their progressive employment practices and has won numerous awards for excellence from the Nepalese government." As you can see the flowers are in silk and create an ephemeral look.
emma gardner's area rugs are a work for art. Her collection features many beautiful designs that range from modern to floral. She can also custom color and design an area rug for you and your space. What about your company's logo or your dog portrait? Anything is possible. These area rugs are handmade in Nepal in either wool or silk, or both. Each rug is a specially made for you and typically takes 12 – 16 weeks.
If you would like to know more about how you can have an emma gardner area rug, call and make an appointment today.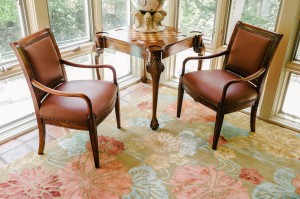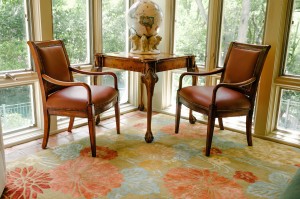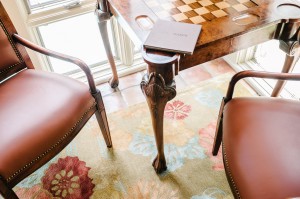 Photos by Trent Lee Photography