Monthly Archives:
May 2014
We recently installed Masland's Kenya in Sterling for a client's set of stairs. We installed both wall-to-wall carpet for a staircase and a stair runner. What's the difference? Take a look below.
Wall-to-wall carpeting for a stair case:
As you can see in the photo below, the stairs are bare. Our installers have removed the existing carpet and have installed new pad on the tops of the stairs.
In these photos, the installers are in the process of installing the carpet wall-to-wall on the staircase. The carpet is going from wall to wall.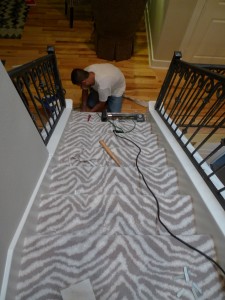 Look how great it looks: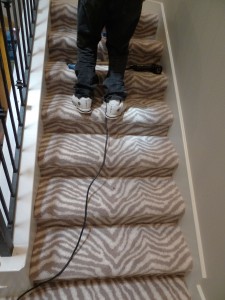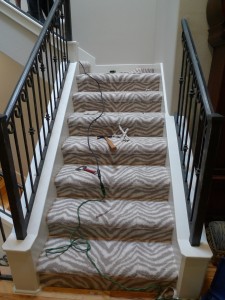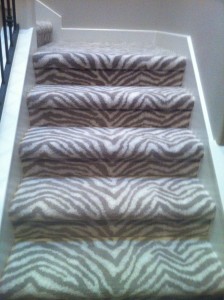 Stair runner:
For the bottom set, the client only needed a stair runner. A stair runner allows you to still enjoy the beauty of the wood while also enjoying the comfort and safety of a stair runner. Like all stair runners, this one is custom made.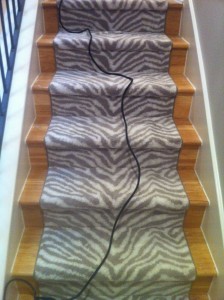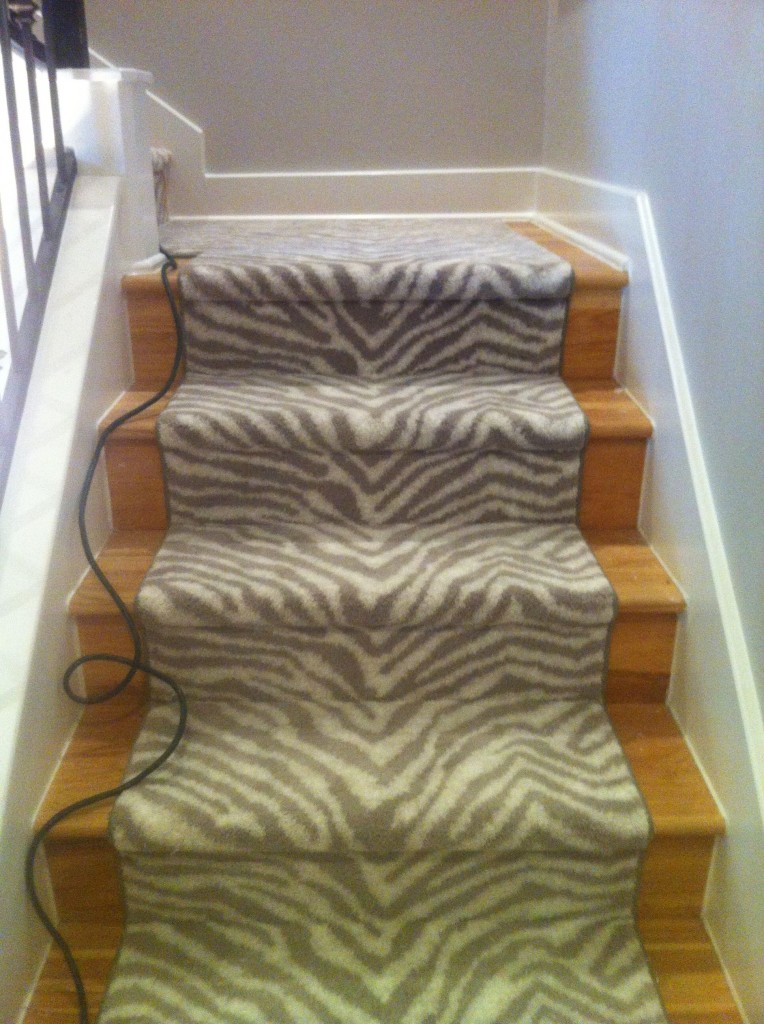 Schroeder is located near downtown Austin on South Lamar Boulevard. We are open Monday – Friday from 9 am to 4:30 pm. Call and make an appointment so that we can help you find the best solution for your stairs!