Monthly Archives:
February 2014
Cameron Diaz's Manhattan apartment was featured in a recent issue of Elle Decor. Designed by Kelly Wearstler, the apartment has a little sparkle and a little shine – just what every girl wants!
Diaz's living room features a beautiful grasscloth wallpaper that adds a soft and organic feeling to the room. Grasscloth is a natural fiber and is a great way to add texture to a room.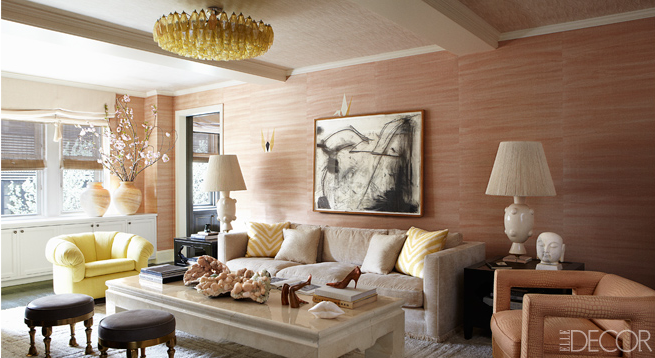 To emulate the grasscloth seen above, what about Schumacher's Onna Sisal in Paprika or Phillip Jeffries' Bermuda Hemp in Ecru?
This beautiful kitchen features black hardwood floors. Black hardwood is a gorgeous and unexpected choice. The color is a neutral hue and will go well with many different styles whether it's contemporary, modern or even traditional.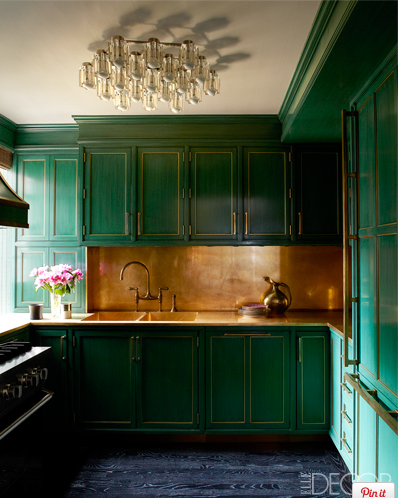 To get this look, try out the Royal Oak's Collection in Black Tea or Kentwood's Brushed Oak in Black Tusk. (The Black Tusk is extra fun because it was a hint of sparkle to it.)
All of these beautiful products can be found at Schroeder located near downtown Austin. And if you don't like any of this – that's OK! We've got plenty of beautiful products that look nothing like any of this! Give us a call and make an appointment so that we can help you transform your room(s) into an oasis just for you!