Monthly Archives:
December 2013
Happy New Year
from Schroeder! 
Did you know that Radiant Orchid is THE color for 2014?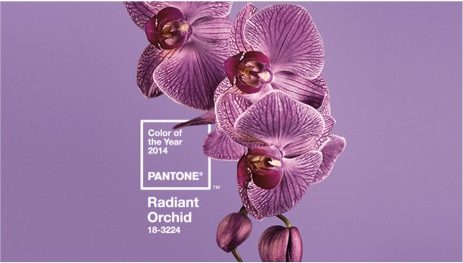 Says Pantone, "[Radiant Orchid] blooms with confidence and magical warmth that intrigues the eye and sparks the imagination. It is an expressive, creative and embracing purple—one that draws you in with its beguiling charm. A captivating harmony of fuchsia, purple and pink undertones, Radiant Orchid emanates great joy, love and health."
Start the year off right with a small or BIG hint of orchid in your house.
These Stark designs offer beautiful purple hues similar to radiant orchid. The Stark designs are perfect for a wall-to-wall installation, a custom area rug or even a stair runner!
From left to right;
Stark's Ebbe & Flow in Lavender (perfect for a luxurious and silky feeling area rug), Dante Stria in Lavender and Key Stria in Lavender (both perfect for a wall-to-wall installation, a custom area rug or perhaps a stair runner.)