Monthly Archives:
November 2013
We are ready for safari here at Schroeder! Africa provides some wonderful inspiration for designers. These are some of our favorite products that make us dream of an African safari.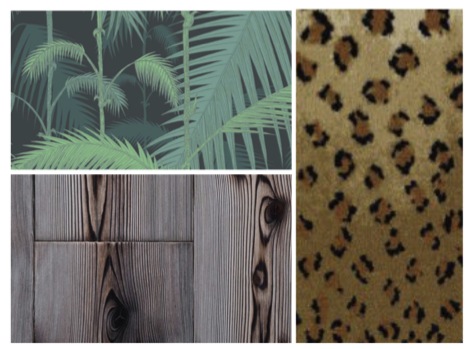 1) This exotic wallpaper reminds us of a sultry jungle somewhere in Africa. We love the dark background with the bright green and blue palm fronds. Sometimes the unexpected can be the best solution to a room! This wallpaper is Cole & Son's Palm Jungle.
2) This stunning hardwood floor is DuChateau's Zimbabwe engineered wood. It is has a natural oiled and a wire brush finish. It has an exotic look that could be perfect for a modern or contemporary room.  (See a photo below of an installation.)
3) This neutral but fun nylon carpet is Helios' Cheetah print. The neutral colors allow it to go with any room. Nylon is great material because it's easy to take care of and performances well in high traffic areas. (See a photo below of an installation.)
Installation of DuChateau's Zimbabwe hardwood. This room was designed by one of our partners, Butter Lutz Interiors.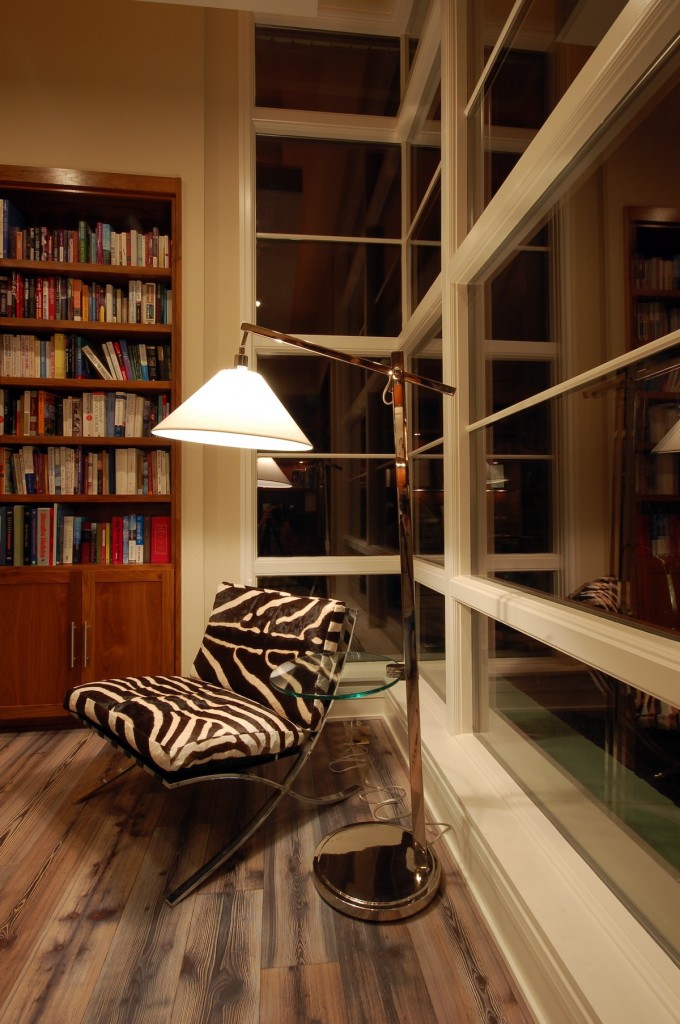 An installation of Helios' Cheetah carpet: