Monthly Archives:
July 2013
At Schroeder we think nothing says summer like the 4th of July! The collection of beautiful carpets below remind us of 4th of July celebrations and of stars and stripes, fireworks, long summer days, warm summer nights…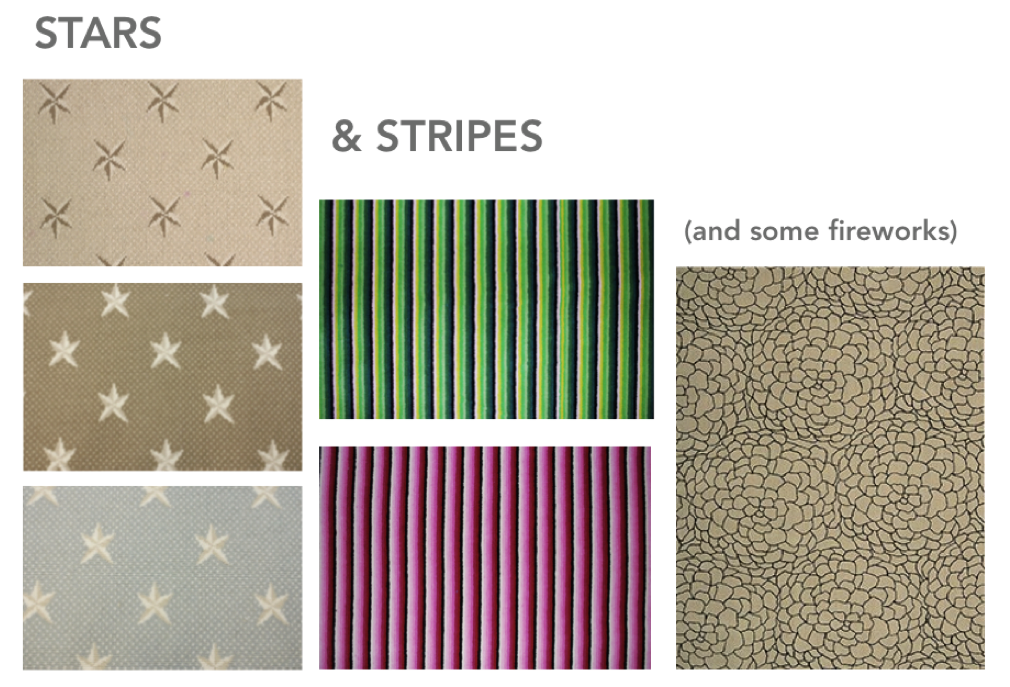 STARS: Stanton's Orion carpet is a regal touch to any room. This carpet is made of 80% wool and 20% nylon. According to Stanton this carpet is a "The Natural Choice [and Environmentally Friendly]. Fine quality, all natural wool offers numerous advantages whenused in flooring. It has been the standard in floor covering for centuries and represents all the qualities that synthetic fibers try to emulate. Stanton uses only the finest wools from around the world, which provide all the benefits thatwool has to offer. "
STRIPES: Missoni's striped collection is fun, whimsical and sophisticated all at the same time. The Murano collection (shown above) is made of 100% wool. It's perfect as an custom are rug or installed wall-to-wall. OR maybe a staircase?!?
FIREWORKS: This Calvin Klein area rug is reminscent of fireworks. (Or at least for the author it is!) This elegant rug is made of 100% wool and comes in specific sizes.
Schroeder is located near downtown Austin on South Lamar. We offer a variety of flooring options including carpet, hardwood, tile and more. We accept walk-ins though we suggest that you make an appointment so that we can give you the attention needed to help you with your design needs.