Monthly Archives:
March 2013
Schroeder has just received new samples of some beautiful shag carpet from Carter International. Many of our clients love creating a custom made shag carpet for a family room or even a kid's room because it's soft and comfortable to sit and hang out on.
We love this new shag from Carter because it has a silky soft feeling and silk soft look without the hassle of silk! Silk is a beautiful material but it can add a higher level of care to maintain the material. This new shag at Schroeder has faux silk strands so you won't have to worry!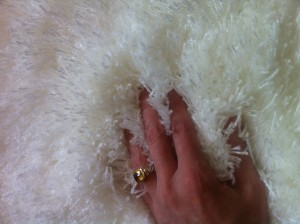 Schroeder is located on South Lamar near downtown Austin. Schroeder carries a variety of carpet brands including, STARK Home, Rosecore, Missoni, Helios, Calvin Klein, Silver Creek, Masland, Shaw, Godfrey Hirst and more.
Make an appointment today to find out how you can make this shag part of your home.